AUSCAST003 – Komon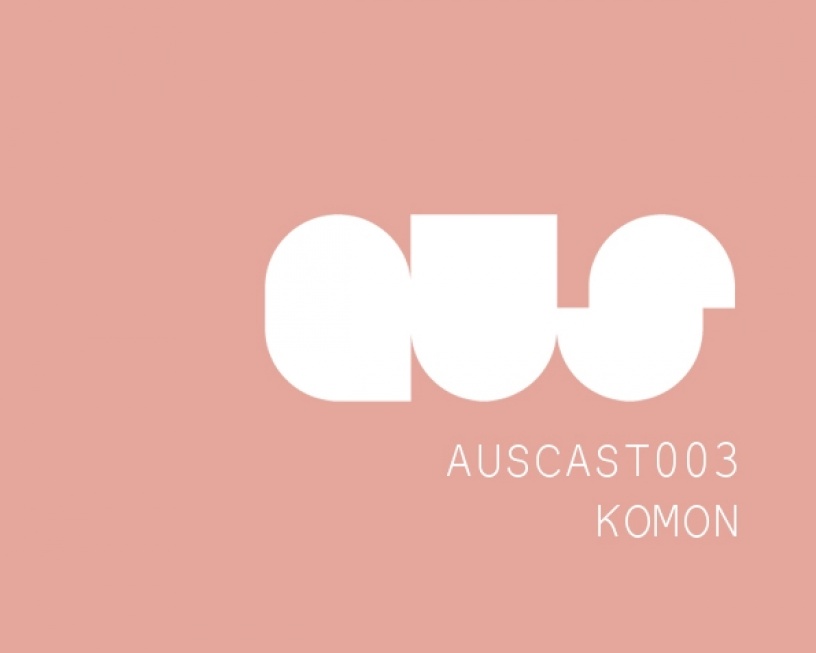 Where and how was the mix recorded? (AUS)
The mix was recorded here in sunny Bristol at my home studio, using cdjs, a 1210, my old mixer and a eventide space pedal. the version used ended up being take three as i felt the first two didn't progress as i wanted. the mix has some old, new and exclusives. I wanted to play some bits that I love, re-found or have been working on, stuff i wouldn't usually play in clubs although i do play some of that. I've really got into big textures, chugging drums and big heavy bass of late, I come from a Dubstep & D&B background so my tracks always have some nice low end.
You've been working with Will for many years now, there seems to be a good synergy between the two of you when you're in the studio. Obviously you're coming from a different background (in terms of production) to Will, does that help when you're working together? (AUS)
Definitely, We both work off each other really. like we get into a vibe before we start a session, Play some tracks or ideas to each other and it kinda goes from there. We merged our kit so we share the studio space, its been set up so we can both jam and use fx or patch stuff into what ever we like. We have the same taste in sounds and a lot of styles of music. so jamming really flows and we can get a lot of material written in a short space of time. I tend to mix as we go, so we pretty much have the audio sounding as we want when recording. I do tweak whilst Will is away but thats just removing frequencies and tidying things up. We tend to write lots of parts for all our tracks and then we reduce them down to the final product, Will has a very good ear for this. After all this time working together we are yet to have a formula or set way we start something. We have quite a bit of kit between us and its nice to learn each piece, were still working things out.
What other releases have you got lined up this year? (AUS)
Im just getting some things finished after having a pretty bad car accident where i seriously injured my spine. its been a long process getting back to full health but I'm pretty much there and ready to focus on music again. I have a remix for a new Label called Boogie Box, I think that one is due for release pretty soon. Will and I pretty much have another ep wrapped up and I'm almost there with a solo ep for Aus. Long term I'm working on an album but its early days so nothing set in stone.