AUSCAST004 – Will Saul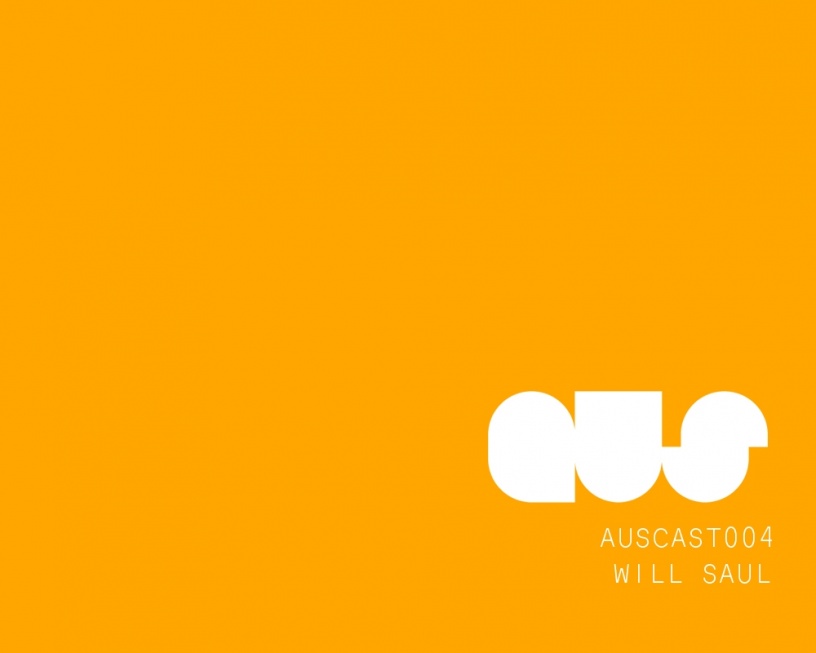 How and where was the mix recorded? (AUS)
It was recorded in ableton mostly on my kitchen table in the evenings....
Please tell us about what's inside your mix? (Will Saul)
The first 3/4 of the mix is a really good reflection of what I'm playing out - but if I was warming up - so it starts pretty slow, deep and groovy, some new tracks and a few classics and then it goes into a bit of a 'party' section - a sequence of 3 tracks that are pretty much guaranteed to get people moving....a soon to be released Marquis Hawkes track (on Aus), a Tee Mango track and then a forthcoming Marquis Hawkes remix of a Logg classic on Salsoul which will see the light of day in October....the middle section of the mix is mostly tried and tested house music - quite a few Primitive Trust (my new project with Tee Mango) tracks and a few unreleased edits and secret weapons.... then I go a little more headsy and indulgent in the last 20 mins - it's intricate, hypnotic, melodic and actually quite fast....I finish on one of my all time favs 'Andreaen Sand Dunes' by Drexcyia.
You recently launched the Primitive Trust project with Tee Mango (congratulations) - how does it feel to have the new guise out there and what exactly do you both have you got planned for PT?
Thanks :) it's great to be regularly releasing music again and I'm really excited about this project....it's happened with no grand plan...Tom (Tee Mango) is someone I've known for at least a decade (we both worked in studios in the same block in Tooting) but we never really become friends until recently. We were both paying at a festival in Morocco a couple of years ago and stayed for a couple of days and ended up hanging out quite bit. Tom then bought his family (we both have 3 kids do similar ages) to see mine in Somerset and they have ended up moving fairly close to us...so we figured it would be fun to make some music and it ended up being a really enjoyable process. We are really happy with the end results so we thought we'd get some nice artwork done (a series of illustrations by Geoff McFettridge) and release it as a series of EPs. The first came out in July with a remix from Skatebard and the next comes out in Sep with a lovely remix from Shanti Celeste. The 3rd EP comes out in Nov with an extra special remix by one of my all time favs but I can't announce who that is yet....
Looking back on 2016 (a little) it was a very busy year for AUS, there was three artist albums, a landmark compilation in AUS100 and a slew of new signings to the label, where do you plan on taking the label going forward?
This year has been about taking stock and really looking at where I want to take the label. A few of our bigger artists have flown the nest onto big album deals with larger labels - so we're really looking at developing the next wave of talent (Youandewan, FOLD, Marquis Hawkes and more) and bringing in some new faces. There's a new project for next year that I can't go into but I'm very excited about that and working very hard on that at the moment....this should be announced in Nov time I think.
What are you up to next?
Back in the studio with Tom next week to work on some new Primitive Trust music and in general working flat out on all my many projects as an artist manager and head of A&R for Aus and !K7......